Ask a mentor – workforce management and planning
The information in our Ask a mentor article series is designed to help businesses better understand some fundamentals on each topic. It is not designed as a comprehensive resource or toolkit.
Small businesses often rely on the skills and experience of a small number of employees.
A key element of a successful business is having the right people, with the right skills, in the right roles, at the right time and at the right cost. If any of these employees resign or retire it can be costly and could result in the loss of key business skills and knowledge.
You can combat this by having an effective workforce plan in place—which can help you to understand the staff and skills you need in your business, hire the right people, manage and retain your staff and meet your legal obligations.
Workforce planning can help your business:
respond quickly to change
be more effective and productive
reduce employee turnover by increasing job satisfaction and engagement
retain positive and motivated employees
do more successful recruitment
reduce skills shortages
identify staff training and development needs.
Learn more about workforce management and planning from our Mentoring for Growth (M4G) mentors:
Workforce management and planning webinar
Watch our workforce management and planning panel webinar recording where business experts from the M4G program provide information, tips and resources on workforce management and how you can get a plan in place. They talk through the key elements of workforce planning and what it really means for your business.
---
Tanya Abbey—M4G mentor since 2020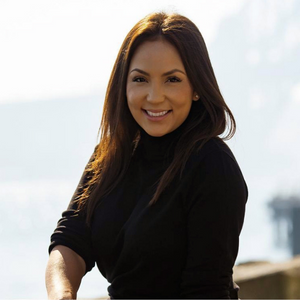 Tanya's top 3 tips for workforce management and planning
Figure out what role you need to hire and what determines the success of this role.
Don't combine 2 roles together to save money—this creates stress on the employee.
Have a structured onboarding process and a manager that knows how to manage, support and train.
Structured and effective workforce management reduces costs, improves productivity and helps build a sustainable business that can grow organically.
Invest in a HR (human resources) consultant or training for your manager. Read relevant workforce management books, surround yourself with mentors, listen to podcasts, absorb as much information as possible.
Most recently, I had a client who was struggling to get the right person for their role but was looking for someone who could undertake marketing, admin support and accounts. By showing him examples of different skilled candidates, he came to understand that he needed 3 people instead of 1 person to help support his business. I was able to find him an experienced accountant and suggested to him to onboard this role first and think about the next hire once this person was confident to deliver the work.
Connect with Tanya on LinkedIn.
---
Bob Aley—M4G mentor since 2017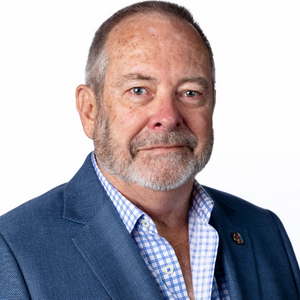 Bob's top 3 tips for workforce management and planning
Read the Fair Work Act 2009 as it pertains to the business.
Read and thoroughly understand the awards that pertain to the business.
Seek advice from someone in the industry before making critical HR (human resources) decisions.
Workforce management processes and procedures provide the basis for effective management of both the business and its employees in a readily understood way that prevents confusion and misunderstandings across the business.
I recommend checking out the Employing and managing people section on the Business Queensland website. Most of the tips regarding employing people, business health check and adapting to change have very relevant hints and suggestions to help a business go forward.
I worked with a client with high turnover and 30 employees over 2 sites, but they had no HR processes in place. I initially did an HR audit of the business to scope their requirements and then prioritised the requirements into that which they needed to do immediately, followed by steps that they could do over time. I gave them templates to use and coached them in many aspects of human resources, together with broader advice on the business in general.
Connect with Bob on LinkedIn.
---
Carolyn Grant—M4G mentor since 2009
Carolyn's top 3 tips for workforce management and planning
Your workforce strategy needs to link to your business strategy. Be clear about both your employee and customer value propositions.
Psychological safety is where your greatest exposure to risk is and your greatest place to identify opportunities.
Look to develop cultural competency and cross-cultural management in your business to help combat potential workforce challenges.
There are a lot of resources on the Business Queensland website that are specific to a business owners' journey in relation to workforce. I strongly recommend reviewing information beforehand and looking at the mental health information. Starting with the Employing and managing people section is good.
I recently worked with an organisation that was digitalising processes that were previously high in personal contact. They were afraid that most of their staff would walk out and needed to know how to manage this. We conducted assessments to predict how many staff would be likely to leave, how many could be upskilled and the communications process for change management.
I worked with a business that was about to go through significant growth but needed to have processes in place first. We planned an organisational charter which aligned values, behaviours and rhythms for teams to provide an accountability framework. This helped to manage expectations and accountabilities with staff and that provided a sense of safety and consistency for new beginners and clarified decision making frameworks for the management team. This work then provided the basis for an employee handbook and employee value proposition that linked to their customer promise.
Connect with Carolyn on LinkedIn.
---
Leanne Hardinge—M4G mentor since 2019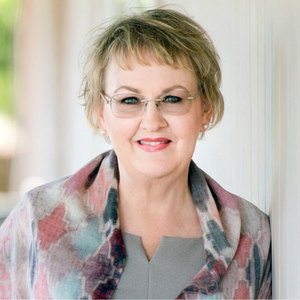 Leanne's top 3 tips for workforce management and planning
Accept, embrace and utilise staff turnover to your advantage.
Change 'Performance management' into 'HIP' conversations, with the team giving you the results you all want.
Understand you are on the same team—set people up to exceed and focus on catching people doing the right (not wrong) things.
It gives a clear path to follow with guard rails, so all are safe and stay on track.
I am currently working with a small business owner to help him to transition from doing everything himself to becoming the leader—he's going from working 'in' to working 'on' his business. By helping him to change his recruitment, induction and training processes, the owner is learning how to identify and build a team, based on strengths and shifting workforce needs, leaving him time to focus more on promoting and building his business.
The workforce across the world has changed in focus and motivation, but not all businesses have changed their workforce planning strategies and even less seem to have changed or have considered succession planning.
Connect with Leanne on LinkedIn.
---
Renee Henville—M4G mentor since 2020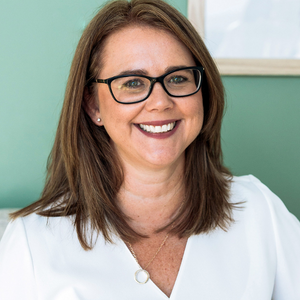 Renee's top 3 tips for workforce management and planning
Have clear and solid employee foundations—employment agreement, position descriptions and clear policies and procedures.
Understand what motivates your team and implement strategies and KPIs for each individual to support retention.
Instil a culture of open communication, celebrate success, and identify and action areas for improvement.
Processes and procedures provide guidance on how to undertake a task. It provides consistency for client satisfaction and guidance on informal performance management. If performance management escalates to formal, then there are clear expectations in which to provide feedback to the employee.
Generally, for small business the issues are mainly around ensuring compliance. We help business owners with difficult conversations (which is often an emotional experience for them) providing a commercial perspective and supporting the formal feedback conversation. We also often support with the formal termination process. Overall, it's providing peace of mind supporting the business to make informed 'people' decisions for what's best for their business.
Coming out of the pandemic, employee mental health concerns is on the rise, and we are supporting businesses more and more to balance empathy and Fair Work and Work Health and Safety compliance. We are also responding to questions such as 'where have all the people gone' and investing time into targeted recruitment and selection campaigns which leads into supporting business with improving workplace culture and retention initiatives.
Connect with Renee on LinkedIn.
---
Melissa Langton—M4G mentor since 2014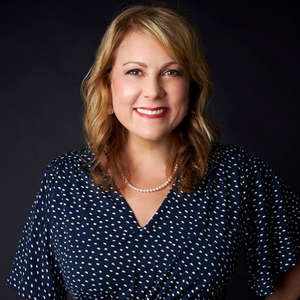 Melissa's top 3 tips for workforce management and planning
Measure your culture and employee engagement and link this to business outcomes.
Manage all aspects of employees' performance.
Invest in increasing your leadership capacity within your business.
You can't manage what you don't measure. If you don't have a framework to manage your team, you can't link business performance to this, nor can you have transparent and open difficult conversations. If you don't have rules that people can operate by, they fill in the gaps and that is never efficient.
An employee was underperforming, and they were also complaining the work was aggravating a back injury. The manager had also received various complaints from other staff. I worked on a solution with the manager, which included getting medical clearance on suitable duties for them and having a discussion with the employee to ask about their wellbeing and what role they would like to do. The outcome was a very satisfied employee as they were listened to, and the manager was able to put them in a suitable role and reduced their liability.
There are so many but the most important is having a balanced HR (human resources) framework based on people data within the business.
Connect with Melissa on LinkedIn.
---
Sally Mlikota—M4G mentor since 2006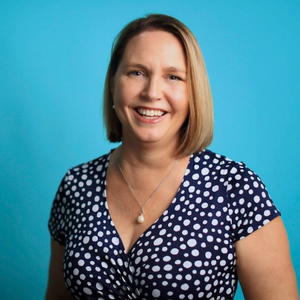 Sally's top 3 tips for workforce management and planning
Use industry associations to get top tips in software that is fit for purpose.
Use staff recruitment psychometric assessments to recruit, build, manage and motive teams.
Ensure all you do is legal and compliant (payroll records, work health and safety etc.).
If you employ staff, staff are critical. This is an area that many people have minimal experience in and yet this is one of the areas with the most compliancy requirements for businesses.
You need to educate yourself as a business owner/human resources (HR)/people manager to ensure you are across it all, ignorance is not acceptable. Approach industry associations in your sector as they will have industry specific workforce management resources. You can partner with a HR specialist on an ongoing basis, and you can also partner with your local and state chamber of commerce.
Connect with Sally on LinkedIn.
---
Peter Rowe—M4G mentor since 2007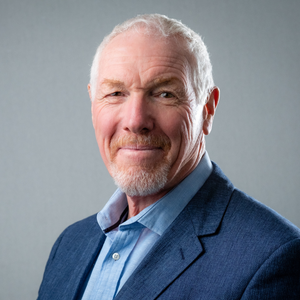 Peter's top 3 tips for workforce management and planning
Clarify, refine and then sell them on your vision, mission, values and your strategic goals.
Negotiate clear responsibility statements for each role.
Embed a delegation process that enables leaders to achieve through others.
Because they (should) embody the most efficient and effective steps to reliably producing an optimal outcome for any task, all of the time. They embody the collective wisdom and learning of all who've gone before and when adhered to will save time, money, reworks, frustration and reputational damage.
When you are developing a responsibility statement for each role in your business, ensure that you include what the outputs/results of the role look like—what the measure, key performance indicator (KPI), is for each of those. Performance goals for each KPI (the sum of which, for all roles, should equal or exceed the business's strategic goals), and the key performance drivers (those measurable actions and behaviours that are reliable lead indicators of KPIs).
Connect with Peter on LinkedIn.
---
Damian ten Bohmer—M4G mentor since 2020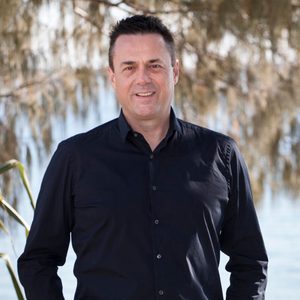 Damian's top 3 tips for workforce management and planning
Engage with your people.
Be authentic and ask for help.
Be present in every discussion.
From the employment side, your brand is represented by how you engage in that first step—it sets the scene for what the culture and workplace will be like. Your processes after that should mirror your brand and culture values.
All employees should have their own personal development plan that is owned by them but supported by the company.
I worked with a small manufacturing company to map out a clear succession plan, supported by written development plans, so that all the next roles were clearly outlined.
Get to know your team, assign clear roles and responsibilities and encourage open, clear and supportive discussion.
Connect with Damian on LinkedIn.
Last reviewed: 26 Oct 2022

Last updated: 30 Mar 2023