Ask a mentor – applying and pitching for government grants
The information in our Ask a mentor article series is designed to help businesses better understand some fundamentals on each topic. It is not designed as a comprehensive resource or toolkit.
Grant programs can be very competitive. It's essential that you are fully prepared and organised so you can apply and pitch for funding opportunities.
Remember, applying for grants takes time and effort. By understanding the entire grant funding process and being completely prepared, you will be grant-ready and may improve your chances of securing funding.
Learn more about applying and pitching for government grants from our Mentoring for Growth (M4G) mentors:
Watch our applying and pitching for government grants panel webinar recording where business experts from the Mentoring for Growth (M4G) program provide information, tips and resources for preparing and writing a grant application.
---
Alice Langford—M4G mentor since 2019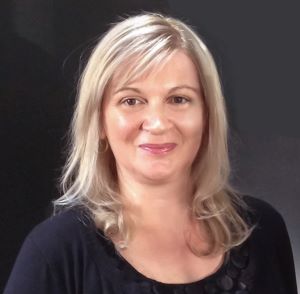 Alice's top 3 tips for writing a successful small business grant application
Set the scene – who you are and the project/focus/product.
Identify the need or gap your business will fill in the market.
Explain how the funding will make a difference to your business growth potential and the economy.
Some common mistakes include applying for funding for ineligible items and not answering the questions properly.
Success has always been through reading the guidelines thoroughly, answering the questions and finding the core strengths and opportunities that would benefit directly from the grant, and providing a compelling reason for the need to match the Government priorities.
It helps others as well as you to understand what the project is about and your business opportunities. Developing the pitch gives you 'your story' and the reason why people would want to invest in your project/business opportunity.
Get feedback and don't give up. Always remember, that in many cases, it is not a case of if, but when. In saying that however, always keep an open mind and seek to find out why the application was not successful. Stay positive and subscribe to all the grant opportunities from the relevant government agencies, local, state or federal members (also send out grant opportunities) and keep updated on upcoming grants.
---
Angie Martin—M4G mentor since 2019
Angie's top 3 tips for writing a successful small business grant application
Know your consumer.
Know how your offering helps others.
Know your Unique Selling Proposition (USP).
Business plan has not been completed.
Not knowing their 'marketing message'.
Not understanding/communicating how their offerings will benefit their community.
Lack of confidence.
Not knowing their numbers.
Treat the process like you are hiring a new employee and go through an interview process.
Prepare questions to ask.
Review references.
Have set requirements you need.
Understand that professional grant writers are highly qualified.
If a grant submission is unsuccessful, I typically ask the client to find out why so it can be reviewed and able to be improved—aim to revise and apply for the next round of application intake.
---
Graham Poon—M4G mentor since 2006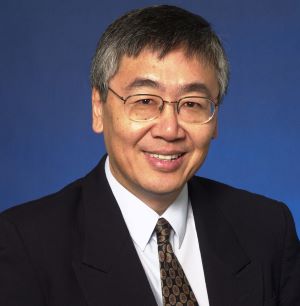 Graham's top 3 tips for writing a successful small business grant application
Be concise and economical with your words.
Do not use jargon.
Ensure your grammar is correct.
Not reading the question to fully understand what the government agency is really requiring.
Not understanding what the agency is trying to do and their role amongst other government departments where there may appear to be overlaps.
Not allowing enough time to write the grant. A rushed application can miss important information that is required.
Not using dot points. Long unbroken paragraphs are difficult to read and for the reader to absorb crucial points.
Not reading grant exclusion conditions right at the start to ensure eligibility.
Always ask for feedback from the government agency and share this information within your organisation so that all can learn how to write a better grant application next time.
Do not be discouraged by failures. Persistence is key.
A grant may be counted as assessable income for taxation purposes unless there is a stated exemption outlined in the tender document.
---
Frank Green—M4G mentor since 2018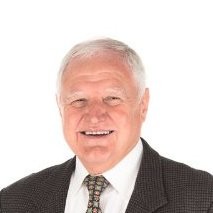 Frank's top 3 tips for writing a successful small business grant application
Solid business idea, addressing a real, sizeable, and/or important problem/opportunity with solutions.
Strong value proposition for the customer.
Understanding the competition and your competitive advantage.
My first recommendation would be to make time to speak with your local Department of Employment, Small Business and Training (DESBT) centre after you have looked at the grant requirements online.
The company's project was able to demonstrate its value to the growth plans of the business and was able to clearly demonstrate its strategy, importance to the region and long-term employment opportunities.
The goal of the pitcher is to get you excited about the value of their business idea using various content (information about their business) and how they deliver the content (e.g. clear, enthusiastically).
The presenter should show a lot of excitement and passion for their business idea and have a killer closing that could easily be remembered.
---
Jane Toohey—M4G mentor since 2017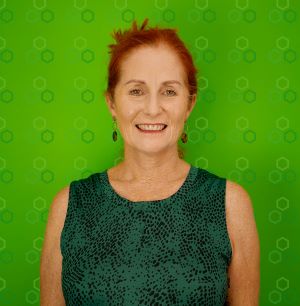 Jane's top 3 tips for writing a successful small business grant application
The words are only part of the pitch, it's how you deliver it.
It must look good.
Make sure the person you are pitching to, is the right person, the person who can make the decision.
They do not meet the deadline.
They ask for money to do things that are not on the approved list.
They rush the application.
Find one who has testimonials.
Get a referral.
There are emotions involved and the receiver of the pitch must believe you are committed to the process.
Connect with Jane on LinkedIn.
---
Petina Tieman—M4G mentor since 2016
Petina's top 3 tips for writing a successful small business grant application
Print out the guidelines, highlight keywords listed in the eligibility criteria, purpose, objectives, outcomes and supporting information and documents required.
Copy the questions into a Microsoft word document and draft your responses in bullet point format. Then expand and elaborate on those bullet points.
Include the highlighted keywords from the guidelines into your response.
It depends on the funding program however in most instances, it is considered income.
Government grants do not usually pay the GST component your suppliers might include in their quotes, so you will have to budget to pay the GST.
My first point of reference would be the how to prepare and write a grant on this Business Queensland website.
You should also subscribe to the multiple government sites who regularly offer funding programs—choose only those relevant to your business.
Utilise the Mentoring for Growth's Ask a mentor series to access the expertise of mentors and discuss your funding needs. They can usually offer valuable suggestions on how to improve your pitch.
Have an independent professional read over your unsuccessful application to see whether your responses answered their questions while also aligning to the key criteria and objectives within the guidelines.
---
Phillip Curtis—M4G mentor since 2004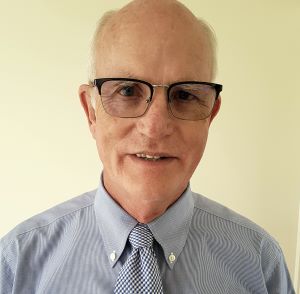 Phillip's top 3 tips for small businesses when writing a successful pitch
Use a pitch deck format (do a Google search for the Universal Pitch Deck format).
Be succinct and don't waffle.
Have the pitch reviewed by a third party, preferably someone who is experienced in developing and documenting pitch decks.
They do not respond accurately to the questions asked.
They do not accurately describe what they want the funds for.
They provide drawn-out question responses of what they want to tell rather than what is being asked.
Not discussing the grant program with the relevant government officer in your area.
Ask the following:
what expertise do they have in the particular topic you are applying for (e.g. not-for-profit (NFP) applications can be different to commercial applications)?
what length of time have they been grant writing?
what type(s) of organisations have they been writing grant applications for?
Try to get some feedback as to why you were not successful (this may not always be possible).
Review your application to see if you have complied and find out if there is any additional information you should or could have included.
---
Scott Dixon—M4G mentor since 2007
Scott's top 3 tips for writing a successful small business grant application
Compile a guide (proforma of typical requisites).
Be succinct with responses.
Keep the audience/receiver perspective in mind.
Timeline of the business not aligning with that of the program.
Assuming an assessor will understand the business/project worthiness and intended outcomes/benefits.
Not properly answering the question being asked, or only partly answering the question being asked.
A clear/succinct pitch 'cuts to the chase' in verbalising and affirming the written application.
It imparts the passion and commitment of the deliverer.
Look for experience across multiple programs (state and/or federal) and ideally, previous agency/program involvement.
Expect a fair and reasonable cost for service provision. Understand what assistance will be provided and how.
Connect with Scott on LinkedIn.
Last reviewed: 23 Jan 2023

Last updated: 30 Mar 2023