White cloud minnow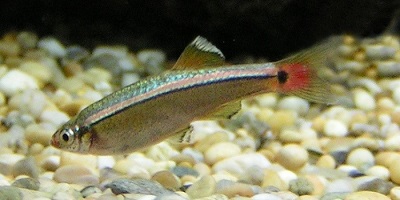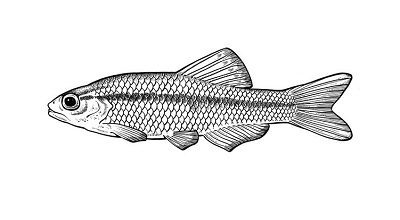 White cloud minnows are native to China, but are a popular aquarium fish in Australia. Thought to be effective in controlling mosquitoes, these fish have been stocked in backyard ponds—subsequently spreading to nearby creeks and rivers during heavy rains. To avoid the spread of invasive fish in our natural environment, we encourage backyard pond users to stock native fish, such as pacific blue eyes, rainbowfish and hardy heads.
White clouds may be kept in an aquarium, but are not to be released or kept in outdoor ponds where they could wash out during high rainfall. If you catch these fish in the wild, you must not return them to the water.
Scientific name
Tanichthys albonubes
Description
Grows to 4cm.
Males are slimmer, and more brightly coloured.
Males have larger dorsal (back) and anal (underside) fins.
Habitat
Tropical freshwater fish.
Tolerate wide temperature ranges.
Distribution
Discovered at White Cloud Mountain in China, hence their name.
Native to northeast Asia and southern China.
Introduced to Australia.
Occasional reports in waterways around Brisbane.
Life cycle
Breeding
Produce up to 300 eggs at a time which hatch within 2 days.
Eggs are yellowish and are laid on plants.
Diet
Zooplankton and detritus (organic debris)
Control
If you catch white cloud minnows in the wild, humanely kill them and do not return them to the water. Report all invasive fish captures through our online reporting form. Take photos, if possible.
Further information
Last reviewed: 17 Dec 2018

Last updated: 17 Dec 2018