Improving Great Artesian Basin water use efficiency
The Queensland Government has been working with landholders to minimise the decline in aquifer water pressures caused by increased use of Great Artesian Basin (GAB) water.
Regulations have been introduced to prevent uncontrolled water flows and to replace bore drains with pipes.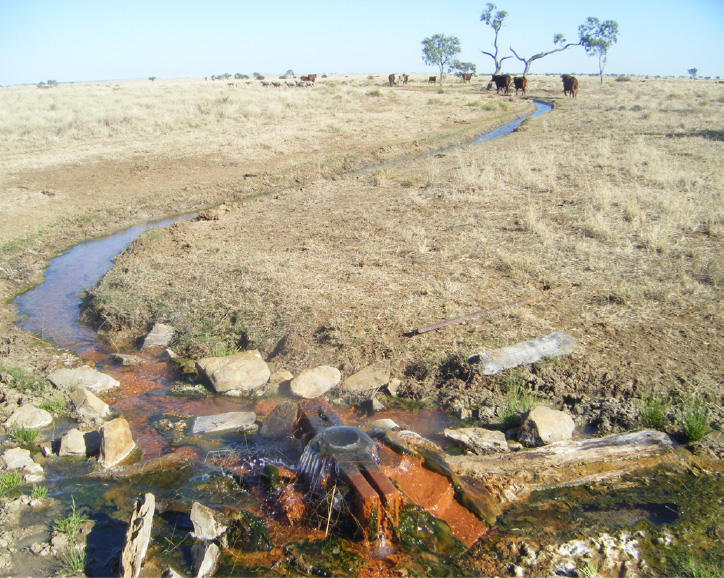 Management plans
The water plan for the GAB in Queensland includes a range of provisions to protect flows and regulate the location of new bores.
The plan requires all artesian bores to be fitted with watertight delivery systems by September 2027 and includes incentives to accelerate capping and piping projects.
Water entitlements can now be issued for a proportion of the water saved through privately funded capping and piping works.
The Australian Government and Queensland Government have developed an updated GAB strategic management plan for 2020–2034. This will improve the coordination of management practices across state boundaries and encourage water efficient practices.
Great Artesian Basin sustainability programs
From 1989 to 2020, the various federal-state government initiatives resulted in significant water-saving works, including:
717 bores rehabilitated
14,600km of bore drain replaced with piping
213,000 megalitres of estimated water savings per year.
Also consider...
Last reviewed: 3 Aug 2020

Last updated: 3 Aug 2020