Take our survey to help us provide the best possible support to your small business during COVID-19 and beyond.
Three-piece horse and cattle brand series
The Brands Act 1915 defines the shape, size and composition of all three-piece horse and cattle brands in Queensland.
The different types of three-piece brands that may be registered are described by series. It must not be substantially similar to another design.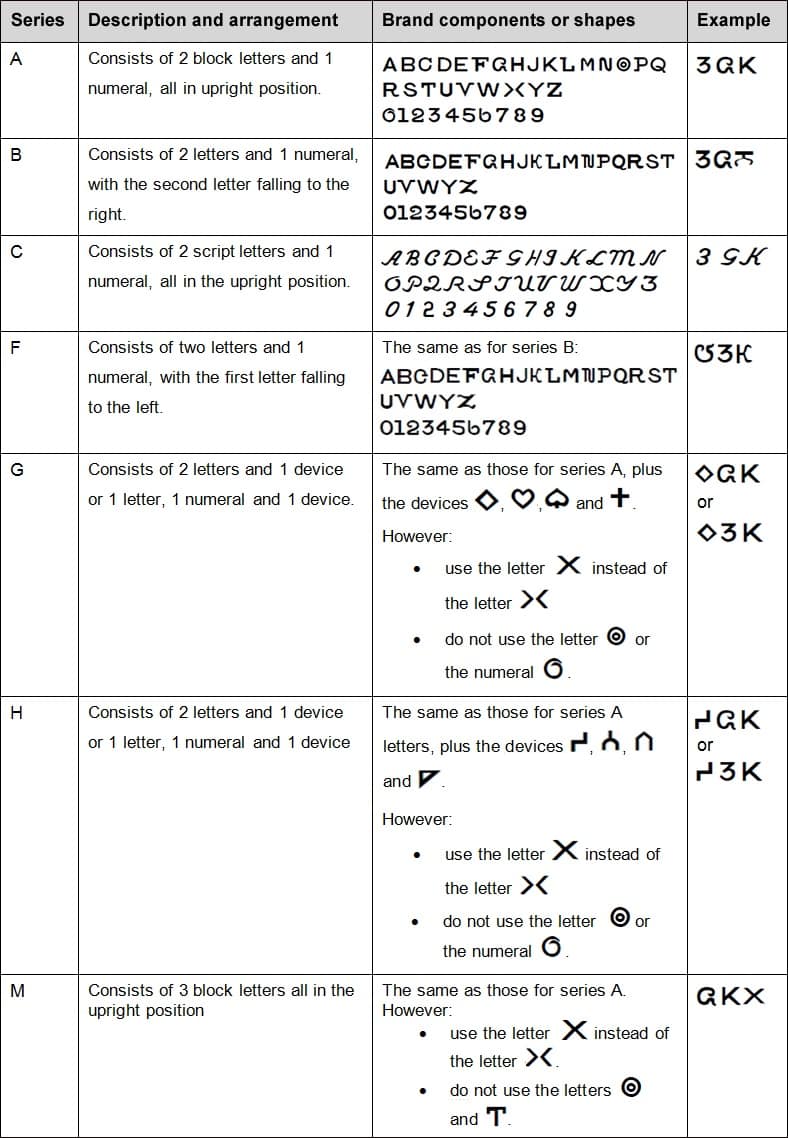 Last reviewed: 30 Jun 2016

Last updated: 15 Nov 2016