Commercial fishing logbook maps of Queensland
The map below shows 16 commercial fishing areas in Queensland.
You can click on any of the 16 sheets to display more detailed maps. These maps are also found in the front of each commercial fishing logbook. Commercial fishers can use these detailed maps to accurately report where their commercial catch and effort occurs.
Click on each sheet below to view a close-up map with the grids and sites for the area.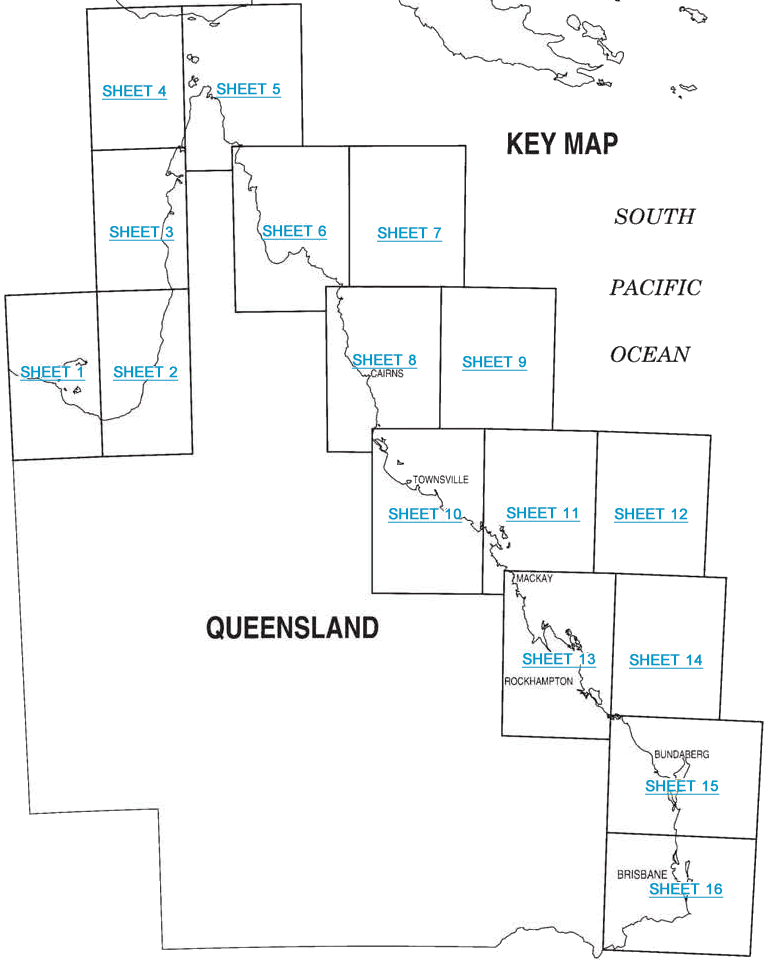 Last reviewed: 14 Jan 2021

Last updated: 9 Jul 2021