White spot disease
Alert
White spot has been confirmed at a prawn facility in northern NSW.
The NSW Department of Primary Industries are working with the farm to contain and manage white spot onsite.
A temporary control order has been issued by NSW to restrict the movement of raw, uncooked green prawns from the Clarence Estuary. Containment, source detection and surveillance activities are underway.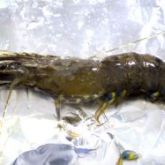 White spot disease is a highly contagious viral infection that affects crustaceans such as prawns, yabbies and crabs. When found in high intensity production areas, such as prawn farms, white spot disease results in the rapid mortality of prawns.
The virus that causes white spot disease does not pose a risk to food safety or human health, so prawns are safe to eat.
Cause
White spot syndrome virus
Description
Prawns may:
have loose shells
show numerous white spots (0.5–2.0mm in diameter) on the inside surface of the shell
be discoloured pink-to-red
have unusual mortality
come to the edge or water surface
demonstrate unusual swimming patterns.
Other crustaceans (e.g. crabs):
can be carriers
may not display any visible signs.
The white spot disease detected in South East Queensland is not the same disease that can infect ornamental/aquarium fish. White spot in aquarium fish is a parasitic skin infection and not related to white spot disease.
Distribution
Widespread throughout prawn farming regions in Asia
Established in prawns farmed in the Americas where it has caused severe losses on prawn farms.
Australia has previously remained free of white spot disease.
Detection in Logan River region
The disease was confirmed in 2016 in 7 prawn farms located on the Logan River. This was the first confirmed case of white spot disease in Australian prawn farms.
The virus that causes white spot disease has been found in a number of wild-caught prawns and crabs taken from the Logan River region and Redcliffe Peninsula in Moreton Bay.
Affected animals
Decapod crustaceans
Prawns
Lobsters
Crabs
Impacts
Economic
White spot disease has the potential to cause significant financial impact to the farmed prawn industry.

The farmed prawn industry in Queensland is worth approximately $80 million annually, with strong growth predicted in the coming years. The gross value of prawn production in Australia in 2016–17 was worth $396 million.
How it is spread
The disease is primarily spread through the movement of infected animals or contaminated water. Birds that feed on and move infected animals can spread the disease. Marine worms have been implicated as potential carriers of the disease overseas, although negative results from extensive testing of worms in Moreton Bay indicates that the risk is extremely low.
Fin fish are not affected by the disease and are not a carrier of the disease.
Further information
Last reviewed: 9 Mar 2020

Last updated: 17 Feb 2023